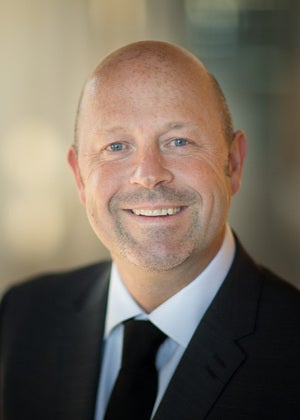 2020 Winner Profile
Said Business School, University of Oxford
Mark Bramwell
COMPANY WHERE WON: Said Business School, University of Oxford
AWARD DETAILS:
Step-change has been the 2019 keynote for Mark Bramwell, Chief Information Officer at the University of Oxford's Said Business School.
He has transformed the IT portfolio, junking outdated technology with limited visibility of data, performance and metrics in favour of modern, resilient and purposeful solutions. IT is now seen as a value-adding business partner that has future-proofed the organisation's critical systems.
All core IT services have been migrated to Azure, and a fully managed network service has been deployed. Newly introduced are Office 365, Windows 10 and Salesforce, along with a new CRM, virtual learning environment, admissions platform and exam results database. Data efficiency gains include one-time-only entry, optimisation, automation and a single view of the truth. A 'data day' resulted in the secure removal of two million emails, 733GB of data and four tonnes of paper.
The school website has been redesigned and relaunched. The application portfolio rationalised from 736 to 201.
A virtual lecture theatre now allows virtual simultaneous connectivity of up to 84 students/delegates and connects with 1,700 learners and delegates in geographies not previously covered. And he introduction of RapidMooc that enables the self-production of video content has been another big success, generating 1,000 video files to date.
LOCATION: Oxford, United Kingdom
INDUSTRY: Government