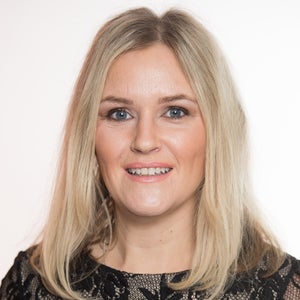 2020 Winner Profile
Genting UK
Helen Brittain
COMPANY WHERE WON: Genting UK
AWARD DETAILS:
Under Helen Brittain, its Director of Technology and Change, Genting UK is going all-in on the digital future.
In 2019, she rolled out a new customer rewards scheme and mobile app that ultimately aims to replace Genting's membership card programme and act as a stakes wallet and personal account. She championed the purchase of a live casino studio game development house to create an in-house solution for live-streaming gaming tables at Genting's UK airport casino.
She implemented a new EPOS and handheld ordering solution to help front of house staff at the casinos spend less time processing orders and more time with customers. And AI is being used to generate customer behaviour alerts to create a safer gambling environment.
At the enterprise level, she rolled out a hyperconverged infrastructure across 40 casino comms rooms, improving performance and cost efficiency. The casinos have also been equipped with VOIP telephony and mobile-first websites. Housekeepers now have iPads, while an app lets staff check their rotas and request time off.
LOCATION: Birmingham, United Kingdom
INDUSTRY: Media and Entertainment Industry