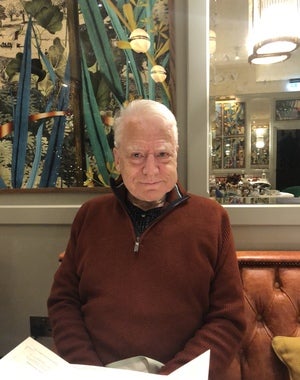 2020 Winner Profile
Johnson Matthey
Paul Coby
COMPANY WHERE WON: Johnson Matthey
AWARD DETAILS:
For Paul Coby, CIO of chemicals company Johnson Matthey, there can be no let-up in innovation in a business where R&D plays such an important role.
In 2019 he set up an innovation centre to experiment and pilot technologies, with business stakeholders globally setting the priorities. A cloud data analytics platform for manufacturing was piloted and is now being rolled out across the company's plants in the UK and China.
A formaldehyde-as-a-service portal was piloted and will be rolled out to other catalyst products. And hyper-scale computing for modelling molecular behaviour under extreme heat and pressure also got under way.
His other achievements in the year include rolling out a cybersecurity programme, implementing a modern IT infrastructure globally, expanding an IT support centre in Malaysia, and deploying IT services for new clean air plants in China, Poland and India, and a new vehicle battery materials plant in Poland.
INDUSTRY: Manufacturing Industry