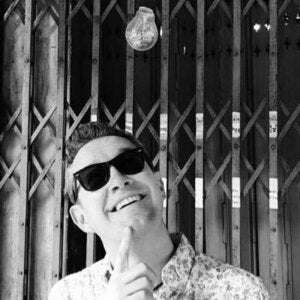 2020 Winner Profile
Boots (Walgreens Boots Alliance Group)
Richard Corbridge
RANK: #27
COMPANY WHERE WON: Boots (Walgreens Boots Alliance Group)
AWARD DETAILS:
Richard Corbridge, Director of Digital Innovation at Boots (part of the Walgreens Boots Alliance), is the digital commander in chief in pharmacist Boots' fight to retake market share by turning a pharmacy brand into a healthcare provider.
He has delivered a live virtual GP service in Boots stores that allows customers to become a surgery's patient in less than five minutes and speak to an NHS GP who has access to their health record and can offer the full primary care experience.
His rollout of a service that delivers prescriptions digitally after a virtual healthcare appointment provided to Axa Insurance customers has cut seven minutes from the dispensing time of every private prescription. Given the thousands of prescriptions dispensed each week, that represents a sizeable time saving for Boots staff — a business benefit to be filed along with the additional customer satisfaction.
Corbridge has also overseen a new partnership with Public Health England to provide an algorithm-based health and wellness check-up. One of his latest developments is to use customer purchase histories to improve beauty advisers' recommendations for which products to buy. The client-telling initiative can link the purchase of Boots products to social media likes and offers in-store and make personalised recommendations to customers. The introduction of machine learning will ensure that the adviser can be alerted to new solutions and new mixes of products to recommend to the customer.
LOCATION: London, United Kingdom
INDUSTRY: Retail Industry