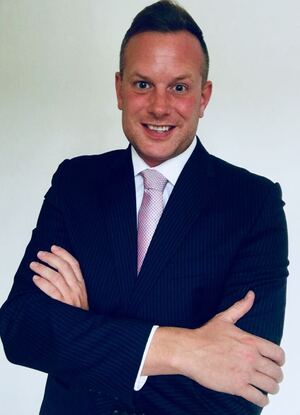 2020 Winner Profile
London South Bank University
Alex Denley
RANK: #19
COMPANY WHERE WON: London South Bank University
AWARD DETAILS:
Today's students expect a lot, according to Alexander Denley, London South Bank University's Director of Innovation and Transformation, which is why 'Everything Everywhere' is the cornerstone of its IT strategy. Over the past year, this has involved the creation of a complete hybrid infrastructure to allow 80% of its services to migrate to multiple cloud providers, with the remaining 20% located on premise. This has led to a 25% increase in student satisfaction, a 60% reduction in IT costs and 47% faster IT delivery.
Covering over 4,000 devices belonging to staff and students, cyber security is front and centre in this digital transformation. Under Denley's steerage, Microsoft Intune was deployed to support LSBU's diverse mobile ecosystem and protect students' data. In terms of providing a safe and secure environment for students to study, LSBU's most recent National Student Survey showed a 12% increase in student satisfaction.
Trying to find a window of opportunity was difficult, but Denley cites a highlight of 2019 as the deployment of Windows 10 across more than 6,000 student and staff devices. And in further reducing its on-premise footprint, 37 physical file and folder servers to have been migrated Microsoft Teams. The implementation of One Drive and SharePoint Online has also reduced its data load and backups by 45%, creating substantial savings for the university.
But for Denley, the most innovative achievement of 2019 has been the digitalisation of 180 applications. The deployment of AppsAnywhere has allowed students to have an identical LSBU experience wherever they are in the world and on whatever device they are using. From Denley's very first day in his job, he wanted to deliver the 'nirvana state' of everything delivered over a browser, via single-sign on with multi-factor authentication, something which is now close to reality.
LOCATION: London, United Kingdom
INDUSTRY: Government