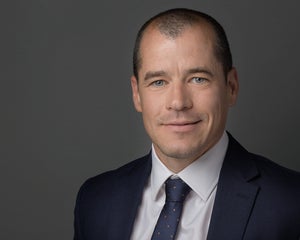 2020 Winner Profile
Strictly Education
Alex Farr
COMPANY WHERE WON: Strictly Education
AWARD DETAILS:
Appointed midway through 2019 as CIO of Strictly Education, Alex Farr has introduced a digital direction that had been missing, and reconnected the tech team with the rest of the organisation, which supplies professional services to the education sector.
Perhaps most importantly of all, the organisation now has an IT plan after he engaged with the business's managers to understand their issues and objectives.
Some legacy processes and macro-based systems have already been junked, and new apps deployed to reduce the admin overhead for colleagues. This has allowed them more time for revenue-generating work – a hugely innovative move for the business. He has rebooted a long-running project to implement a single integrated client services platform that will give customers a single-record view of their schools while allowing them to generate self-service reports.
He is continuing with his internal IT improvement plan to address inefficiencies, system duplication and security concerns, and equipping staff with more and better tools to do their job. A new digital platform is planned to allow staff to interact with clients and give them the opportunity to cross-sell services.
LOCATION: Milton Keynes, United Kingdom
INDUSTRY: Professional Services