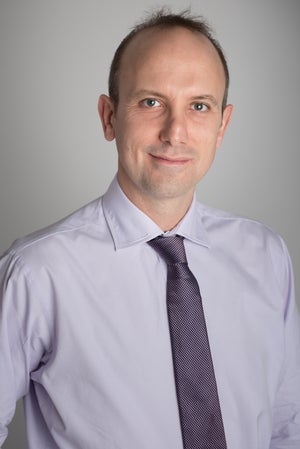 2020 Winner Profile
Spectris
Adam Forde
COMPANY WHERE WON: Spectris
AWARD DETAILS:
At scientific instrument maker Spectris, Group CIO Adam Forde is stepping on the digital workplace enablement gas to give staff anytime, anyplace, anywhere access to IT services.
A migration to Office 365 and a global deployment of Teams has allowed employees to collaborate in new ways, underpinned by video, document co-authoring and PowerBI. The creation of an internal audit platform developed in-house is only the first in a Power Apps pipeline that will replace purchased microservices.
He is also making good progress with robotic process automation. With a pilot completed and the first robotic worker up and running, he is also taking great care to manage the positive impact of the deployment and take people along on the RPA journey.
Other victories in 2019 include moving from a 'command and control' IT governance model to a highly collaborative federated one. It has enabled numerous global rollouts of new systems, including corporate intranet and global collaboration suite. A new e-commerce platform was successfully launched in North America, and has driven significant order value growth, while ERP and CRM migrations were completed in 20 countries.
INDUSTRY: Telecommunications Industry