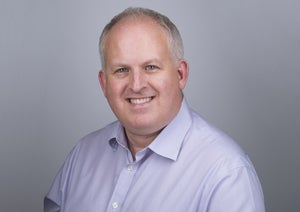 2020 Winner Profile
Girls' Day School Trust
Dan Hall
COMPANY WHERE WON: Girls' Day School Trust
AWARD DETAILS:
At the Girls' Day School Trust, Dan Hall, Director of Information Technology Services, overhauled the core infrastructure in 2019, closing one datacentre (another will close in 2020), moving key systems onto a hosted cloud platform and consolidating other data storage. It has cut service costs while increasing reliability and availability.
His introduction of a group-wide HR and payroll solution has translated a predominantly manual process into a fully online solution that offers a much more granular view of staffing data. Its use in performance and training management is driving a high level of engagement with staff.
He has also launched a series of key business dashboards, using PowerBI to present key management data to colleagues in the trust and across schools. It has improved management understanding of operational quality and allows much better informed and detailed strategic decision-making.
And in the schools, new technologies have been implemented to improve learning outcomes and attainment. Virtual learning environments that allow work to be marked online and oral feedback left have been acclaimed by teachers and students.
LOCATION: London, United Kingdom
INDUSTRY: Nonprofit