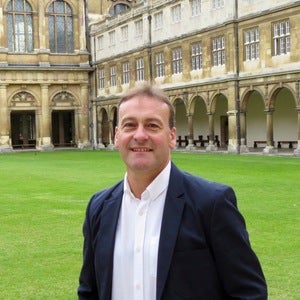 2020 Winner Profile
Global Radio
David Henderson
RANK: #8
COMPANY WHERE WON: Global Radio
AWARD DETAILS:
In his role as Chief Technology Officer at Global, David Henderson helped oversee the diversification of the company last year as it became one of the largest outdoor advertising media owners in the UK.
While growth was front and centre at Global last year, with the company launching seven new radio stations and a high-profile breakfast show, innovation was the name of the game for Henderson. Through the use of automation and AI, Global has improved its audience profiling to better serve advertisers, added audio insights to help better understand the impact of advertising and can now forecast advertising demand for the next six months with 95% accuracy. All new presenters and producers also receive training via a VR studio simulation.
As the threat landscape continues to grow, Henderson has worked hard to ensure employees at global don't find themselves the target of cybercriminals. Employees – or Globallers – are regularly phished by Henderson's tech team and those aren't savvy enough to spot the scam are given mandatory cybersecurity training. Global also runs an annual Cyber Day where employees are taught about other important aspects of cybersecurity, such as the importance of good password management and how to keep their children safe online.
Henderson says Global puts technology at the heart of everything it does, and he is keen to make sure the company doesn't lose that momentum over the coming 12 months. Automation and algorithms are now top of his agenda, whilst his team works hard to ensure its infrastructure can be relied upon to help the still-growing company.
LOCATION: London, United Kingdom
INDUSTRY: Media and Entertainment Industry