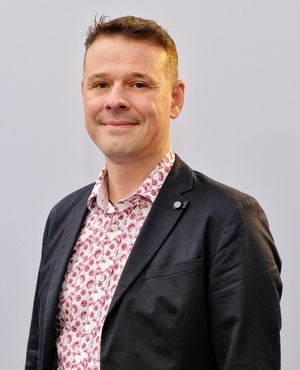 2020 Winner Profile
Covéa Insurance
Graeme Howard
RANK: #11
COMPANY WHERE WON: Covéa Insurance
AWARD DETAILS:
When Graeme Howard joined Covéa Insurance in 2019 as Chief Technology and Information Officer, he was tasked with transforming the business and positioning it to disrupt its market by delivering outstanding customer solutions using technology and innovation.
Howard's team is in the process of migrating its systems to a more up-to-date and cost-effective cloud platform and replacing old legacy systems with a core insurance platform. Having deployed multiple streams in both discovery and delivery phases, end-user technology has also been massively improved.
He also set up a Senior Leadership Team and sourced industry expertise across his team to facilitate the agile transformation of Covéa Insurance's structure, skills and operating processes. This is already delivering results across its three key sites. Agile practices have been established throughout the business, with the prospect of a single operating model across both business and technology activities.
Innovative data science and analytics capabilities are being established to tackle fraud more efficiently and improve the way it manages and governs its data. In fact, data drives all its initiatives, according to Howard. Newly introduced data mining processes in claims will allow for a variety of automated benefits for clients and a more predictive customer experience.
LOCATION: Paris, France
INDUSTRY: Financial Services Industry