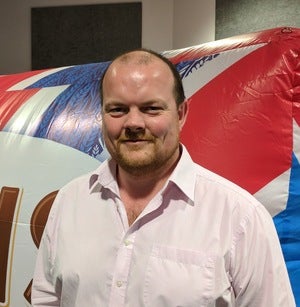 2020 Winner Profile
Hovis
Dominic Howson
RANK: #7
COMPANY WHERE WON: Hovis
AWARD DETAILS:
As Supply Chain Planning and IS Director at Hovis, Dominic Howson has been focused on bringing the benefits of intelligent automation, robotics and AI to the famous bread maker.
In 12 months, Howson's team delivered 17 separate automations to the company, saving over 2,500 hours across functions such as finance and customer service. These advances have enabled the company to rapidly progress along its automation journey, and virtual workers have been deployed across its automation platform to read customer orders that are received via a wide range of mediums, including email and fax.
Customer order patterns and demand fluctuations can now be tracked by the company's AI-based Icarus platform, with the ultimate goal of automating forecasting and improving forecast accuracy. Hovis' manufacturing AI platform is now reading information from a variety of sensors, measuring weight, temperature and vibration. The company has also used intelligent automation to build out its waste reduction programme, started cataloguing all its business data more accurately and revamped its service reporting to give employees greater insights into areas such as potential service risks and product shortage information.
As a result of Howson's initiatives, digital literacy has flourished at the company and he works hard to engage Hovis' workers and get them understanding the capabilities his team have deployed and why they're so important to the business.
LOCATION: High Wycombe, United Kingdom
INDUSTRY: Manufacturing Industry