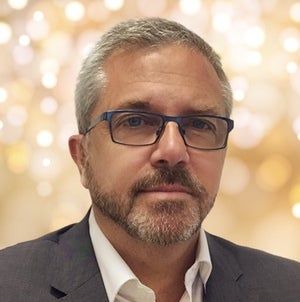 2020 Winner Profile
Enginuity
David Ivell
COMPANY WHERE WON: SEMTA
AWARD DETAILS:
As CIO of engineering skills organisation Semta (which rebranded as Enginuity in 2020), David Ivell is at the cutting edge of innovation.
Recruited mid-2019 to build an innovation lab for the UK engineering sector, he has been using data science to combine natural language processing and machine learning to create digital products and propositions to predict future skillsets and enable the transferability of skills.
A skills universe has been created by combining AI, chatbots, jobs boards, digital badges, virtual learning environments, and digital and engineering training programmes. It allows engineers and their employers to identify other roles they can do with their skillsets, the extra skills they need to remain up to date, and what other opportunities could be open to them by acquiring new skills.
He has also developed a Minecraft game that lets young people who may not be able to demonstrate their skills academically to showcase their capabilities in a medium where they are comfortable rather than in a CV, interview or assessment centre.
And just to show that achievement isn't necessarily all about the job, he has recently launched a small charity for senior technologists to volunteer their strategic thinking (and expertise in AI, robotics, IoT, drones and VR) on behalf of environmental and social charities across the world.
INDUSTRY: Construction and Engineering Industry