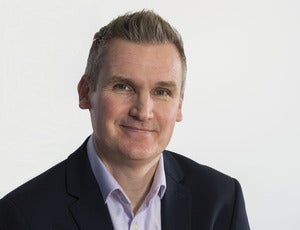 2020 Winner Profile
BLM
Chris Jekiel
COMPANY WHERE WON: Horwich Farrelly
AWARD DETAILS:
In 2019, Chris Jekiel, Director of Information Technology at Horwich Farrelly, kicked off a three-year plan to provide the law firm with strategic business value by moving away from traditional to transformational IT.
To underpin new ways of working, he has started replacing the firm's tech foundations. Rollouts included a new telephony system and Office 365, as well as cloud-based services that will support further innovation initiatives without impacting ongoing business programmes. His introduction of scrum is also helping to change the IT and task management culture.
Meanwhile, up at the end-user level, he has deployed ServiceNow workflow for existing processes, upgraded the financial reporting software, and linked all current business systems together.
Cleaner and securer data, now collected in real time, feeds into a series of new management information reports, allowing better decision-making when planning future work and revenue expansion strategies. Improved data quality is also enabling colleagues and finance to identify cases due for closure and to understand outstanding billing better.
LOCATION: Manchester, United Kingdom
INDUSTRY: Professional Services