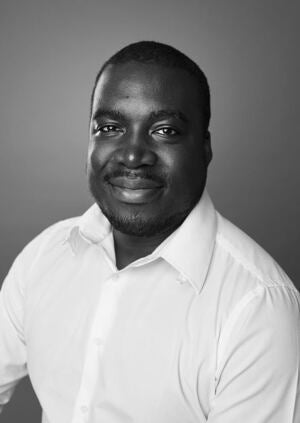 2020 Winner Profile
Simply Business
Hasani Jess
COMPANY WHERE WON: Simply Business
AWARD DETAILS:
As the UK CTO of online business insurance broker Simply Business, Hasani Jess delivered multiple technology initiatives in 2019, not only in the UK but also in the US, where the business is expanding.
He has put significant resources into exploring machine learning. It has already proved valuable in allowing the business to understand its customers better by analysing their browsing behaviour to provide a personalised quote and buy experience.
Significant improvements have been made in the company's interactive voice response telephony, allowing the contact centre to handle 20% more volume without taking on more staff. And a devops investment is not only driving a projected £1.5m saving over four years, but also underpinning compliancy with Sox accounting regulation in the US with very little additional effort.
In the UK he has integrated the largest comparison websites into the business's e-commerce system, and evolved the core platform to enable two new product lines for the first time in four years. Meanwhile in the US he has onboarded seven insurers to create a small business panel.
While his technology stack is the envy of many established and bigger enterprises, after more than a decade some of it does not support the increasing pace of change required by expansion. In the year to come, he aims to eschew system replatforming (and the multiple years that would take) in favour of an iterative and agile redesign of the core platform.
LOCATION: London, United Kingdom
INDUSTRY: Financial Services Industry