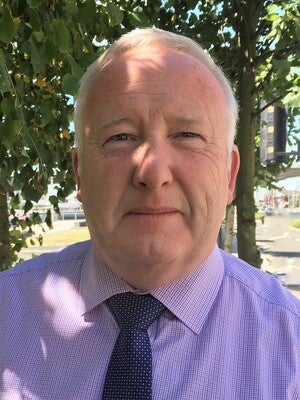 2020 Winner Profile
Scottish Government
Andy McClintock
COMPANY WHERE WON: Scottish Government
AWARD DETAILS:
To deliver a new social security system for Scotland, Andy McClintock, Chief Digital Officer at the Scottish Government's Social Security Directorate, has been driving a huge and complex programme that makes more payments in a week than the Scottish Government does in a year.
He has rapidly delivered the necessary digital infrastructure by embedding an agile approach to development and setting up cloud-based systems and solutions.
This cloud-first strategy, along with a policy of reusing assets before buying or building new ones, has been highly cost-effective. It has eliminated not only capital expenditure on hardware but also worries about running out of storage space as additional benefits are launched at speed. Scalability comes at little marginal cost.
Leveraging a fully automated infrastructure and infrastructure as code, he has created a reusable public library of digital assets. It is an approach that has accelerated environment builds, reduced deployment time and resource overhead, and allowed the automation of usage and billing controls.
LOCATION: Edinburgh, United Kingdom
INDUSTRY: Government