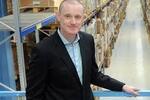 2020 Winner Profile
UK Flooring Direct
Robert McNamara
COMPANY WHERE WON: Water Plus
AWARD DETAILS:
At Water Plus, IT Director Robert McNamara is gearing the business water supplier up for a radical IT transformation.
Yet the crucial infrastructure re-engineering has not crowded out customer-facing innovation. His enhancements to the core billing engine have made customer billing more accurate. This in turn has led to greater monthly revenue and fewer customer queries and complaints.
An improved online account allows the business to view single and multisite bills, payments, direct debit uptake and query management for each individual customer. The biggest customers have had the solution implemented into their core procurement and billing systems.
He is also underpinning a move to low-cost services by shifting the ERP solution to cloud-based SaaS. The big aim is to include robots and AI within core operations and customer query departments so staff can spend more time on more complicated tasks.
LOCATION: Stoke-on-Trent, United Kingdom
INDUSTRY: Retail Industry