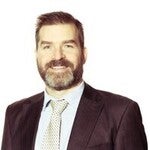 2020 Winner Profile
United Living
Greg Morley
COMPANY WHERE WON: United Living
AWARD DETAILS:
With the IT function moving beyond technology only and embedding itself into all areas of the business, Greg Morley says it's a wonderful time to be Group CIO of construction company United Living Group.
His big challenge in 2019 came following the merger of the company in June with Fastflow Group, which doubled headcount and turnover. The subsequent integration work was made only more strenuous by Fastflow itself consisting of four businesses, each of which ran their own standalone systems.
Morley rolled out new ERP, HR, CRM and health and safety systems, as well as a cross-business IT service desk and SD-WAN. The ongoing programmes are accelerating the development of cross-group 'tribes' and culture and create an opportunity to share ideas for innovative ways of working.
The SD-WAN has been a game-changer for connectivity on the construction sites. Its devices are 5G-ready and it has centralised network management and diagnostics, prioritised traffic and delivered 4G failover in the event of cable strikes – an all too common event during construction works.
Another innovation has been a maintenance worker tracker, which allows residents to track on a map in real-time the approach of technician to undertake repair work. Other innovations being explored and piloted include API system integration, low-code development and an AI-based virtual assistant.
LOCATION: Kent, United Kingdom
INDUSTRY: Construction and Engineering Industry