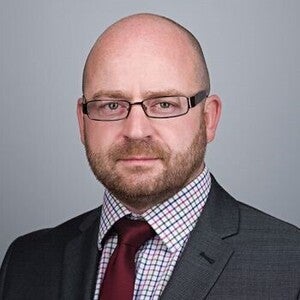 2020 Winner Profile
The University of Sussex
Jason Oliver
COMPANY WHERE WON: The University of Sussex
AWARD DETAILS:
Director of IT at the University of Sussex, Jason Oliver has restructured the IT leadership group, introducing flexible working and agile delivery, overhauling process and investing in training.
The project portfolio office he created started with just a handful of initiatives but has grown into a suite of over 40. Due to the new confidence in the IT team and processes, the office now includes works outside of IT, including academic and compliance projects where effective structure and management has been necessary.
He has also focused on improving the student experience. He drove out the IT instability issues that had plagued the high-intensity periods of student applications, clearing and freshers' week by applying project management principles. All the main student applications have been brought together to create an environment where undergraduates and researchers can feel that they have a single place to go whenever they are studying.
A new video management platform has allowed lecture content to be recorded, shared, live-streamed and managed. Equipped with auto-captioning and multilanguage features, the highly accessible solution had had over 350,000 views by the end of the first academic term.
The user experience has also been given a huge boost. To enhance resilience, Oliver rebuilt storage devices and replaced backup systems, providing a 300% increase in performance. A cloud-first policy has been adopted in readiness for a full systems migration.
Over 5,000 PCs have been upgraded from Windows 7 to Windows 10, and over 3,000 user accounts migrated to Office 365. The introduction of new email security software blocked 12 million spam/malicious emails in the first three months of use.
INDUSTRY: Government