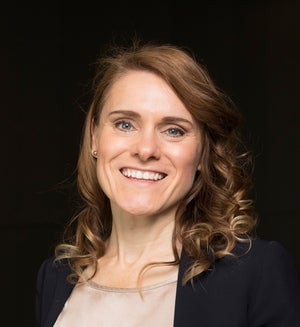 2020 Winner Profile
Shell Energy
Clare Patterson
RANK: #26
COMPANY WHERE WON: Shell Energy
AWARD DETAILS:
It isn't always about big, transformational product releases that disrupt a market sector and turn the world on its head, as Clare Patterson, Shell Energy CIO, is well aware. Her incremental tech enhancement during the year has been just as effective (not to mention a good deal less high-risk) in improving business results as well as trust and engagement between IT and other departments.
Incremental they may have been, but her initiatives have also been world-spanning. In Germany, the development of an automated pricing solution has allowed business customers to buy gas when and how they want it through an online customer portal without any human intervention. It will now be rolled out to other products and countries.
In the US, AI has been used to identify deal entry anomalies to reduce errors and improve service to customers.
She has also helped the company adapt to the rise of renewables by introducing a continuous learning approach for onboarding new power plants. This has given power grids flexibility in optimising a changing energy mix where greater supply volatility needs to be balanced. Improvements in data analytics and modelling capability have enabled better forecasting of renewables and demand for environmental products, allowing the business to offer more competitive products.
LOCATION: London, United Kingdom
INDUSTRY: Energy Industry