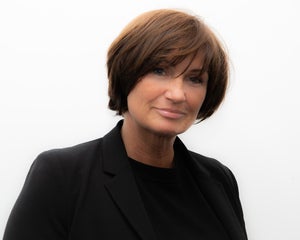 2020 Winner Profile
City University
Claire Priestley
COMPANY WHERE WON: City University
AWARD DETAILS:
At City, University of London, Claire Priestley, Director of IT, deals with a vast and diverse hardware and software estate spanning 20,000+ students and 3,500 employees as well as academic staff.
As a result, the number of IT projects and improvements is equally vast, easily running into the hundreds in any one year. One of the biggest IT programmes she drove in 2019 was the improvement of the physical layout and technological capabilities of 51 learning spaces, including the total refurbishment of a 360-seat lecture theatre that now boasts the largest screen in higher education in the UK. A 48% increase in lecture capture in the year saw over 13,000 hours of (fully reviewed) lecture footage recorded and made available to students.
She developed and delivered a multimedia journalism lab where content on mobiles and tablets can be shared on large display screens and live video feeds streamed across the campus. Two new radio studios and a green-screen area have been completed. A dual-purpose lab has been built that provides the technology and compute power for AI students, and which (at the flick of a virtual switch) can turn into a cybersecurity lab for researching, learning and testing these skills.
Her redesign of the entire website involved 900 testers, both online and in person, two separate prototypes and 20 different layouts. The final site will incorporate around 10,000 pages of study and research opportunities that users can navigate easily and intuitively.
INDUSTRY: Government