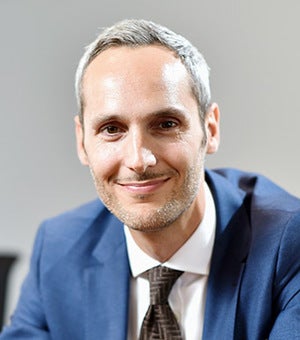 2020 Winner Profile
Staffordshire University
Andrew Proctor
RANK: #13
COMPANY WHERE WON: Staffordshire University
AWARD DETAILS:
Andrew Proctor, Pro Vice Chancellor for Digital at Staffordshire University has delivered a variety of technology initiatives during the past year that have benefited both the institution and the local economy.
Having helped create the world's first Esports degree last year, the qualification has proved highly popular, drawing in some of the highest numbers of students for a fledgling degree that the university has ever witnessed. So popular in fact that he oversaw the establishment of a completely new London-based teaching facility providing both Esports and CyberSecurity degrees. As well as adding a highly lucrative income stream to Staffordshire University, it has added to the worldwide reputation of UK universities. Having won a national AV award for innovation, the Digital Institute London offers sector-leading facilities for broadcasting Esports events and has forged important links with the likes of BT Sports and Electronic Arts.
Proctor has also been instrumental in the university's use of robotic process automation to allow staff to give more time to their students, and he has overseen the implementation of CRM technology to help foster student potential and boost its applicant pipeline.
LOCATION: Stoke-on-Trent, United Kingdom
INDUSTRY: Government