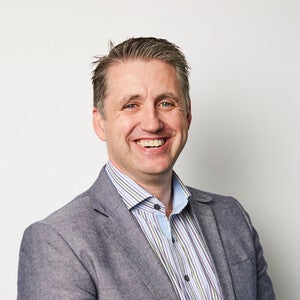 2020 Winner Profile
Talk Talk
Gary Steen
RANK: #20
COMPANY WHERE WON: Talk Talk
AWARD DETAILS:
Gary Steen sees his role as Managing Director for Technology, Change and Security at TalkTalk as so much more than simply delivering end-to-end technology to customers and colleagues. He believes it's also about driving a change the communication group's fundamental business model.
It can be said that he's driven some sizeable changes. TalkTalk is halfway through a technology transformation to consolidate over 7,000 physical servers to fewer than 500 and create both a telco and IT cloud. While this has been happening, Steen has overseen the movement of its headquarters to Manchester and the transitioning of more than 350 roles to the North West. At the same time, he has built a technology team with 900 staff and reduced the need for offshore delivery.
Having built a customer service index based on Microsoft Azure and running over 90 million tests and diagnostics a day, Steen believes the company has completely changed its customer experience. All of its marketing, technical repairs and next-best-offers are generated through using technology. Having been delivered completely in-house, it has won an international award in recognition of its positive impact on customer service. According to Steen, all its customer KPIs, including net promoter score (NPS), churn and complaints, have changed positively.
INDUSTRY: Telecommunications Industry