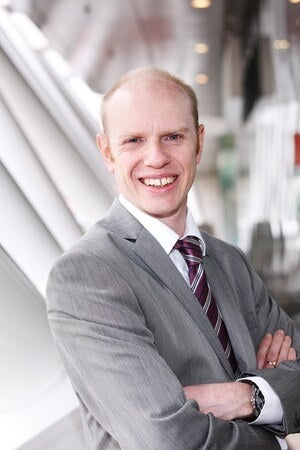 2020 Winner Profile
Technology Transformation Group
Ian Turfrey
COMPANY WHERE WON: G's Fresh
AWARD DETAILS:
Interim CIO Ian Turfrey was brought into agribusiness G's Fresh in June 2019, a few months after a cyber attack had devastated its infrastructure and spattered encrypted malware all across its IT estate. The organisation was being forced to operate its crucial produce-scanning and payroll processes manually while the IT department was working 24/7 just to keep the business open.
As he went about procuring new infrastructure, Turfrey built a clean and secure server with enough power to run the complex calculations for the seasonal labour payroll. In the meantime a temporary development environment was created to fix an old Azure application and allow the accurate recording of timesheet information, which would ensure this key workforce was paid correctly.
He then implemented Microsoft Enterprise Mobility and Security to protect the end point, adding further security tools so that any changes made to the estate were monitored and immediate alerts generated if any activity looked at all suspicious. Since their installation, over six million threats have been blocked, and 700 previously undetected advanced phishing attacks a week are being proactively managed.
INDUSTRY: Professional Services