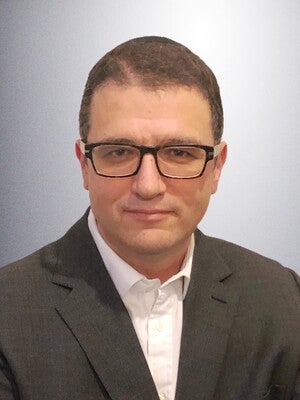 2020 Winner Profile
AppsFlyer
Chily Fachler
COMPANY WHERE WON: Steinhoff
AWARD DETAILS:
In the turbulent retail sector, Chily Fachler, in his role as Chief Digital and Information Officer at Steinhoff UK Retail, continued to rise to one challenge after another.
2019's major achievement was the rollout of a mobile POS system that replaced legacy systems in two businesses. Some 2,000 iPads were distributed to in-store staff to help guide customers through the sales process.
It has been a game-changer, bringing the company considerable financial benefits. The improved customer experience has increased the sales conversion rate. The greater product range visibility allows staff to upsell and cross-sell, which has raised average basket value. Faster transaction times means greater staff engagement with customers. And support for pictures of goods purchased in the basket summary boosts customer decision-making reliability, with fewer last-mile cancellations.
He has also been trialling an AI solution to create sleeping profiles for customers when buying a bed. Customers stand in front of a lightbox while a member of staff uses their iPad to take an image of them, which is then combined with information about the customer's sleeping habits to calculate the best options for beds and pillows.
LOCATION: London, United Kingdom
INDUSTRY: Professional Services