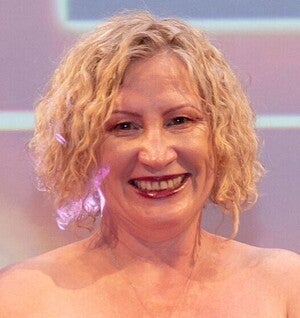 2020 Winner Profile
DAZN
Georgina Owens
RANK: #14
COMPANY WHERE WON: DAZN
AWARD DETAILS:
Last year, Georgina Owens, Senior Vice President for IT Services at the sports streaming service DAZN set about building a team to take over all the business technical system. Thankfully, all the systems were transferred and upgraded, and the hardware built in a data centre or in the cloud, and all with very little adverse impact on the business.
As well as helping to create a salesforce team in Amsterdam, Owens developed B2C teams as DAZN prepared for a global rollout and the start of advertising. This was new territory as advertising hadn't been used a live streaming environment showing 40 concurrent regionalised channels.
Owens has also been rebuilding DAZN's data platform with its partner Snowflake, delivering significant speed upgrades and better capabilities to identify, analyse and ingest a new feed in a matter of weeks, compared to months previously.
LOCATION: London, United Kingdom
INDUSTRY: Media and Entertainment Industry