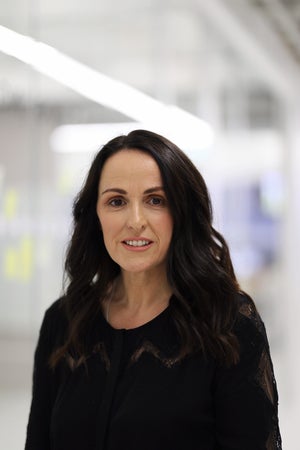 2020 Winner Profile
The Hut Group
Jo Drake
RANK: #12
COMPANY WHERE WON: The Hut Group
AWARD DETAILS:
Jo Drake has had a busier year than most as CIO of The Hut Group, as the Manchester-based e-commerce company successfully went public in September. Comprising of health and beauty brands like Espa, Myprotein and luxury spas including Hale Country Club, Drake oversees a large and diverse technology function
This year has seen Drake focus on a global Okta roll-out to streamline identity management for all 5,000 staff members, as well as a new unified comms and collaboration platform and zero-touch provisioning to get equipment to staff faster than ever. For a business that spans many brands and is not shy of making acquisitions, this is a huge help for new and existing staff looking to collaborate with their colleagues straight away. At the warehouse level, Drake has also implemented new digital packing benches and Elockers to help staff be more efficient in their day-to-day activities.
Drake is also committed to positive culture change, establishing a OneTeam focused on topics like mental health, diversity and inclusion and leadership.
LOCATION: Manchester, United Kingdom
INDUSTRY: Retail Industry