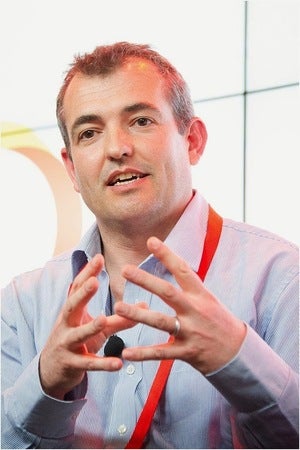 2020 Winner Profile
Podium Analytics
Damian Smith
RANK: #22
COMPANY WHERE WON: England and Wales Cricket Board
AWARD DETAILS:
It doesn't always feel like a proper job, confesses Damian Smith, Head of Information Technology at the England and Wales Cricket Board. What with going into work at Lord's Cricket Ground every day, the sheer buzz of being part of a sport he is passionate about, and the cutting-edge technologies he gets to implement, you can see what he means.
Technical ambition across a wide range of applications characterises his approach. In preparation for the 2019 Cricket World Cup, he implemented high-density spectator WiFi at each venue. He has continued to develop electronic scoring options for the grassroots game. Apps and software now underpin a scoring experience for amateur cricket clubs that incorporates the sophisticated features of the elite game. They include ball-by-ball video capture and performance analysis, live streaming of matches, social media integration and management, and scoreboard integration.
Smith's determination to exploit AI has finally bore fruit after years of false starts as the technology has matured to a point where machine learning algorithms can be used to interpret video footage of cricket matches. A prototype real-time ball-tracking system has been developed that works with just two mobile phones rather than expensive sophisticated cameras.
LOCATION: London, United Kingdom
INDUSTRY: Nonprofit