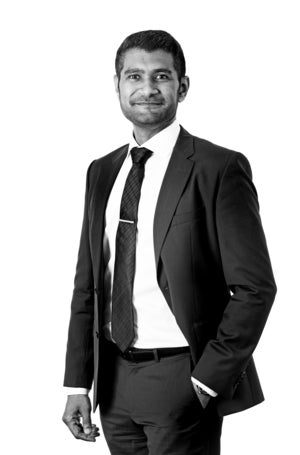 2020 Winner Profile
JLL
Aftab Taylor
RANK: #23
COMPANY WHERE WON: JLL
AWARD DETAILS:
Big data, believes proptech champion Aftab Taylor, CIO EMEA of JLL, is going to be the global property services business's 'unfair' advantage.
He has been driving a cloud-hosted enterprise repository that pools every kind of property detail – availability, listings, leases, sales transactions, capital stack – from around the world. The real-time data will be leveraged to offer clients unique insight into investment and leasing opportunities.
Crucial as this is, it's not the only digital initiative he has been responsible for. A new property leasing platform has been developed that has brought end-to-end conversion improvements including stronger lead-to-transaction conversion rates and higher average transaction values. He has implemented cross-CRM collaboration. This doesn't just automate sales processes from lead management to contract signing but also leverages other JLL applications to trigger cross-selling opportunities.
A blockchain-based solution for validating mortgage applications has greatly shortened the hitherto paper-based process and improved security for all involved in the sale. The bank, buyer, seller or interested party logs onto a secure JLL site to review and confirm information, with the blockchain preventing the manipulation of content.
In the field of property value estimation, he has enhanced the volume, speed and accuracy of client insight by combining demographic and socio-economic data sources with property prices and adding AI and machine learning to predict trends and future behaviour.
Then there's his application rationalisation campaign. Having identified 500 applications in use across the EMEA business, he has now set about reducing duplication in the software stack. More than 30 products have already been decommissioned, with the resulting savings running into six figures.
LOCATION: London, United Kingdom
INDUSTRY: Professional Services