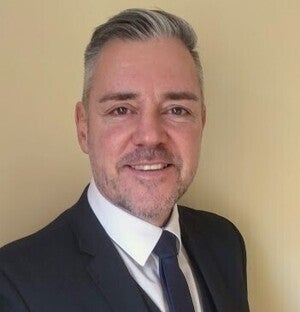 2020 Winner Profile
Kettering General Hospital NHS Foundation Trust
Andy Callow
RANK: #28
COMPANY WHERE WON: Kettering General Hospital NHS Foundation Trust
AWARD DETAILS:
One of the first board-level CIOs appointed in the NHS, in April 2019, Chief Digital Information Officer Andy Callow has administered a powerful technology injection that has brought Kettering General Hospital NHS Foundation Trust out of its paper-based past.
His victories this year include securing funding through the trust's internal 'Dragon's Den' by championing a service design approach to the re-engineering of the tissue donation pathway. Technology-enabled transformation is now a characteristic of the Trust. Hundreds of nurses have been issued with iPads to electronically record their patient observations and a new patient handover system allowed doctors to complete 8,000 handovers paperlessly in the first two months of its rollout. Now, it's on to machine learning, which is being explored to automate the simpler aspects of clinical coding – the mechanism NHS organisations use to record patient activity against payment tariffs, which is currently a manual process.
Through it all, Callow has notably raised the IT department's profile. Along with large reflection pieces, his blog includes weekly postings about what he has done that week in the organisation. It certainly raised a few eyebrows at the start but it also leaves staff at all levels feeling able to initiate a conversation with him on the basis of what he writes, opening up good conversations about how he wants the culture to change.
LOCATION: Kettering, United Kingdom
INDUSTRY: Government