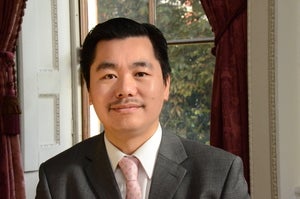 2020 Winner Profile
DP World
Que Tran
RANK: #30
COMPANY WHERE WON: DP World
AWARD DETAILS:
With a 9% share of the world's shipping container traffic, DP World is clearly a powerful player in the sector. For Que Tran, its Head of IT, Europe & Russia, the strategic goal is to build the core port-focused business out into new market segments by enabling end-to-end cargo flow.
He has developed and launched a revenue-generating digital commerce platform with a cargo tracking solution. It offers real-time supply chain visibility for users of DP World container ports, allowing them to plan, adapt and drive efficiencies. While cargo owners, freight forwarders and supply chain partners get better real-time information on the progress of cargo, DP has gained an easily scalable revenue stream outside of port operations.
He has implemented a blockchain-based solution that increases the depth of supply chain visibility. It also removes paper from the trade documentation process, ascertains product provenance, manages intellectual property rights, streamlines product certification and facilitates trade finance and insurance. He has driven a digital queue management solution that allows drivers to wait remotely for a loading/unloading slot at a container port rather than queuing at the facility with diesel engines running. The solution has vastly improved productivity, saved hundreds of hours a day for truck drivers, and eradicated traffic jams into and out of the port.
The automation of processes and services at Rotterdam also continues. The port's fully automated quay cranes, guided vehicles and stacking cranes (which improve operational efficiency through, for example, automated systems testing and deployment) have now been complemented by a digital logistics platform. It allows cargo forwarders to communicate better and more transparently with truck drivers. Tooling the vehicles for the internet of things underpins the use of real-time data analytics to optimise routing in the terminal and improves safety and security through digital access, monitoring and alerts.
LOCATION: Dubai, UAE
INDUSTRY: Transportation and Logistics Industry