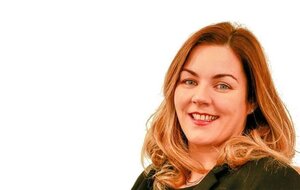 2020 Winner Profile
Caredoc
Michelle Kearns
COMPANY WHERE WON: Caredoc
AWARD DETAILS:
The winner of the CIO of the Year title in the Women in IT Ireland 2019 Awards, Michelle Kearns is gaining broad recognition for her conviction that technology will underpin future healthcare services – and her determination to make it happen.
The CIO of Irish non-profit GP cooperative Caredoc, Kearns has been driving the fundamentals of enterprise IT. She provided all 460 member GPs and 350 staff with web-based access (including from their own pre-authorised devices) to the newly deployed Office 365 and Caredoc's other systems.
As a result, she has achieved the great goal of allowing the secure real-time exchange of patient-identifiable data with hospitals, clinicians and other health services – the key to delivering effective and efficient patient care. And she has done so cost-effectively.
She led a successful grant application for and design of a programme that assigns remote devices to patients that monitor blood pressure, blood sugar, oxygen levels, weight and activity, and are able to send alerts to a triage nurse. The scalable and sector-transferable solution allows patients to take ownership of potentially debilitating conditions, manage their symptoms better and improve their overall quality of life.
LOCATION: Carlow, Ireland
INDUSTRY: Government