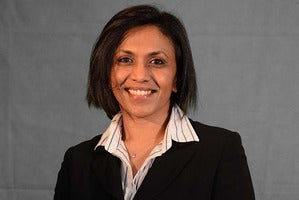 2020 Winner Profile
British Heart Foundation
Ursula Dolton
COMPANY WHERE WON: British Heart Foundation
AWARD DETAILS:
Recognising that innovation and technology will be beating heart of strategy delivery over the next decade, the charity British Heart Foundation created the new post of Chief Technology Officer in 2019 and appointed Ursula Dolton to it.
She has proceeded with the required total technology transformation at all conceivable levels, including bringing all the back-office IT teams and front-office digital and data teams together.
An overhaul of the core infrastructure has been completed, with new internet circuits, LAN and wireless networks, and a move of an on-premise server to dual datacentres. It has resulted in cost reduction and better performance, reliability and resilience.
Also overhauled is the end user computing environment. There are new laptops, Windows 10 and Office 365, and Teams has become the charity's primary collaboration tool.
A SaaS solution has replaced the multiple systems accumulated through the years. Like the wave of a magic wand, it has brought self-service to retail, scrapped the need to manually type in 750+ timesheets a week and do retail computations using a spreadsheet and a calculator, and massively curtailed the 71 days a year required for the collation of management KPI reports.
She is putting the finishing touches to the implementation of a new EPOS that will enable 20,000 people in 750 shops to provide a better shopping experience for customers. It will allow 50,000 transactions a day to be processed more quickly, support gift aid information in barcodes, and offer more flexibility for special promotions.
The in-house development of a retail logistics tool has also been highly successful in reducing furniture collection times and boosting customer satisfaction.
INDUSTRY: Nonprofit