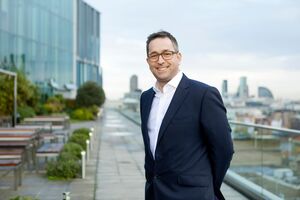 2020 Winner Profile
Sky
Philip Clayson
COMPANY WHERE WON: SSE plc
AWARD DETAILS:
Brought onboard in mid-2019 to get the SSE Energy Services IT team match-fit for its expected divestment by SSE, CIO Philip Clayson smoothly achieved the goal of legally separating both bodies for the eventual sale, which was closed in January 2020.
But it wasn't just a tale of complex contractual technicalities. He has also been an innovation champion, introducing a structured way of surfacing, fostering and executing new ideas and concepts right across the business.
With success criteria having to be met at each stage of the process before further funds are committed, initiatives are quickly stopped if they are not succeeding. For a company whose investments are normally in the hundreds of millions of pounds, and the delivery cycle many years long, this process has been a revelation. The IT team have notably embraced the rapid-response idea innovation process.
He has also led an automation drive that has allowed previously labour-intensive and 'mechanical' IT teams to be redeployed after retraining in agile and kanban. Successes include: automating marketing in Oracle cloud with a new devops squad and an aligned business product owner; smart meter reporting; and the introduction of a platform that gives the business more control over customising the rules in the tech platform, allowing new customer propositions to be launched fast and subsequently tweaked.
INDUSTRY: Media and Entertainment Industry