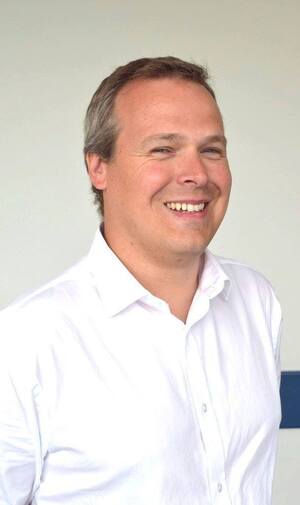 2020 Winner Profile
Dartford and Gravesham NHS Trust
Neil Perry
COMPANY WHERE WON: Dartford and Gravesham NHS Trust
AWARD DETAILS:
Dartford and Gravesham NHS Trust is not a big teaching hospital with a giant budget and a large team. That makes its ability under Neil Perry, its CIO since 2017 and Director of Digital Transformation since October 2019, to repeatedly deliver cutting-edge clinical solutions particularly remarkable. The trust is now one of only a handful of UK hospitals that are fully digital at the point of care.
His strategy of early adoption of innovative technologies has paid off handsomely. The trust is the first in the UK to adopt AI for chest x-rays, delivering greater accuracy, safety and efficiency. It is also the first to implement real-time remote monitoring of patients using wearable health sensors, improving hospital bed capacity and reducing home visits time by 22%, as well as achieving earlier detection and preventing patient deterioration.
Clinical noting with natural language processing is assisting real-time clinical decision support. The instant clinical coding of medical records will enable the future use of data to predict and prevent a range of conditions.
Perry has now been asked to join a steering group to assist with Motion, a European collaborative project to develop robotics and AI to create health sensor-enabled exoskeletons for children with cerebral palsy.
INDUSTRY: Government