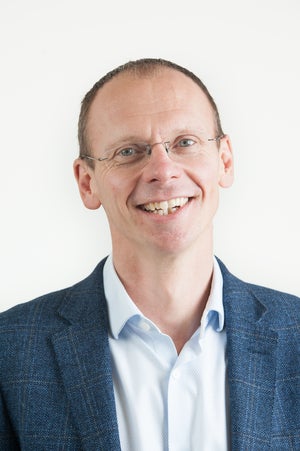 2020 Winner Profile
Gloucestershire Hospital NHS Foundation Trust
Mark Hutchinson
COMPANY WHERE WON: Gloucestershire Hospital NHS Foundation Trust
AWARD DETAILS:
A failed 2017 implementation of the TrakCare electronic patient record left Gloucestershire Hospital NHS Foundation Trust in the technology wilderness. Under Mark Hutchinson, appointed Executive Chief Digital & Information Officer in October 2018, the trust has become a digital leader.
He has championed investment in digital transformation, starting with a customer service desk which, when he arrived, had waiting times so long that 40% of callers simply hung up. He added infrastructure and server team members to the service desk during peak times and prioritised call handling during busy periods. He changed working hours, processes and break scheduling to reflect customer needs, upgraded phones and software, and replaced thousands of PCs.
It has slashed the average call backlog from 800 to 40, and callers are now told where they are in the queue. The average wait time is two minutes and just 8% of callers abandon their call.
And he got the electronic patient record finally up and running. With the IT support infrastructure in place, he had nursing notes and documentation moved from paper files held in thousands of brown folders to an electronic system that allows clinicians across the region to access patient information in one place.
By December 2019, inpatient wards in the biggest hospital, Gloucestershire Royal, were all using electronic records on mobile devices. By February 2020, Cheltenham Hospital had gone live too.
INDUSTRY: Government