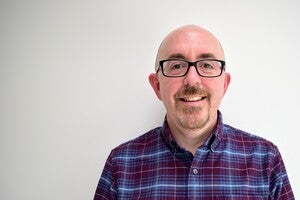 2020 Winner Profile
RHP Group Ltd
Matt Ballantine
COMPANY WHERE WON: RHP Group Ltd
AWARD DETAILS:
A relatively small business with only 220 employees and 10,000 or so households as customers, RHP Group punches well above its IT weight because it deploys cutting-edge technology to comply with the hefty regulation in the housing sector. However, as Matt Ballantine, Head of Technology & Transformation since October 2019, has discovered, being a trailblazer brings early-adopter challenges.
RHP moved early away from an on-premise housing management system to a cloud-based CRM platform in the form of Microsoft Dynamics. Ballantine is now replatforming existing customer-facing digital services onto a new CMS platform, and driving products to sit on top of Dynamics to better integrate all the processes and data surrounding rent and service charge payments.
As the business experiments with connected devices and sensors, he has come to the unsettling conclusion that innovation can become ghettoised – appoint an innovation manager and everyone else feels their own responsibility for innovation has been lifted. He is therefore looking to build a cadre of service design experts to look at particular parts of the business to discover, design and deliver meaningful change based on customer and employee needs.
INDUSTRY: Construction and Engineering Industry