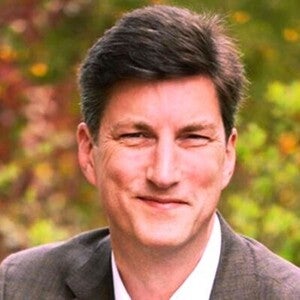 2020 Winner Profile
Travis Perkins
Patrick Knight
COMPANY WHERE WON: Travis Perkins
AWARD DETAILS:
Being a CIO, says Patrick Knight, Group CIO of Travis Perkins and ex-professional footballer, is like being a Premier League manager: you have to deliver immediate results – and keep them coming – or you're out the door.
His 2019 results are indeed impressive. His re-engineering and streamlining of the applications infrastructure has cut the number of business-impacting outages by 70%. He reshaped the IT organisation, driving up colleague engagement by clarifying roles and responsibilities, upskilling, and pushing decision-making further down the organisation.
He implemented a record number of projects and programmes to deliver real business value. His achievements included refreshing most of the customer-facing hardware and peripherals.
But he really set the season alight with a cloud-native platform that is fully integrated with on-premise legacy enterprise systems. It allows new products to be built quickly from the functionality required for existing products, driving down ever further the return required on investment in business innovation before it starts contributing to the bottom line.
INDUSTRY: Construction and Engineering Industry