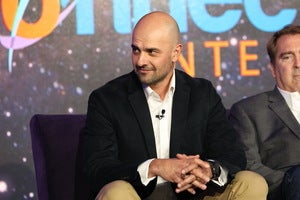 2020 Winner Profile
Talon Outdoor
Josko Grljevic
COMPANY WHERE WON: Talon Outdoor
AWARD DETAILS:
In outdoor advertising, digital is an irresistible shockwave. Appointed Group Chief Transformation Officer at Talon Outdoor in 2018, Josko Grljevic has built and launched multiple tech platforms that can deliver dynamic ads campaigns.
He has automated hundreds of manual tasks with a single campaign planning and buying platform. Its open architecture has been integrated with dozens of suppliers and multiple industry systems through a suite of APIs.
A data management platform has been built that can process billions of mobile device IDs a month, millions of point-of-interest locations and multiple data sets. It went from concept to production in 12 months and was profitable six months after the go-live. It generates meaningful insights and identifies bespoke audiences based on observed behaviours rather than generic demographic data.
Algorithms have also been developed that make the mobile location data meaningful and powerful for targeted and measurable advertising, and allows complex campaigns to be created in minutes rather than days.
INDUSTRY: Media and Entertainment Industry