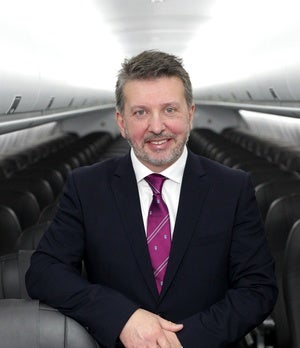 2020 Winner Profile
CityJet
David Cadenhead
COMPANY WHERE WON: CityJet
AWARD DETAILS:
By using IT to relieve staff of the burden of repetitive work, David Cadenhead, CIO at CityJet, is generating financial benefits for the Irish regional airline.
In 2019 he delivered an internally developed automated travel reservation for essential crew. Previously an expensive manual process that took staff up to three weeks a month to complete, it ensures that thousands of flights are now booked in just two hours. Automation projects are under way for crew taxi and hotel bookings too.
During 2019 he added a discretion reporting system to the electronic flight bag platform that allows pilots to interact with office-based engineering, flight ops control and planning teams. It helps flight crews to manage their duty time constraints more effectively by speeding up notifications and responses, while enhanced data reporting allows the business to improve its planning processes.
With 80% of staff constantly on the move, he has prioritised mobile platforms to create a connected collaborative organisation for operational effectiveness. He developed and launched a range of mobile-first intranet systems for all staff that has greatly improved interaction, collaboration and responsiveness across the company.
INDUSTRY: Transportation and Logistics Industry