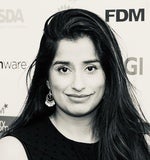 2020 Winner Profile
University of Essex
Jots Sehmbi
COMPANY WHERE WON: University of Essex
AWARD DETAILS:
Appointed Director of Innovation & Technology Solutions at the University of Essex in October 2019, Jots Sehmbi combines the CIO and CTO roles. She is transforming and modernising the IT estate while developing a five-year digital blueprint for delivering innovative services.
She has been creating and implementing robust and flexible foundational services to ensure IT is adaptable and resilient. Cybersecurity has been strengthened, and a new cross-site datacentre designed.
Infrastructure will be transferred to the cloud. Meanwhile IT delivery is being professionalised and service-orientated, an IT architecture function established, and software delivery based on ITIL tools, micro-services and agile development.
Her goals include transforming the in-house student records system to handle multiple intakes throughout the academic year, establishing scaled high-performance computing, and building smart campuses so that students enjoy a full learning experience irrespective of location.
LOCATION: Essex, United Kingdom
INDUSTRY: Government