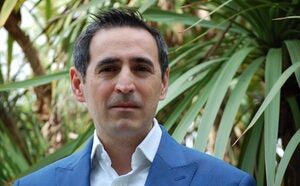 2020 Winner Profile
The Royal British Legion
Stuart McSkimming
COMPANY WHERE WON: The Royal British Legion
AWARD DETAILS:
Appointed CIO at the Royal British Legion in April 2019, Stuart McSkimming has been championing the creation of an insight-led organisation that can leverage its data to target resources where they can make the most difference.
He has been developing a data strategy that will transform how the charity works, taking advantage of technologies such as machine learning to optimise IT support and the delivery of care and assistance to veterans.
He has already made efficiencies, delivering 25% savings on day-to-day running costs across the IT department, through better use of external suppliers and setting up a cadre of permanent staff. He has also developed a business partnering function so that digital and data transformation can be embedded into business strategy.
The future is clear: delivering consistent cross-channel experiences for customers. He is also looking to move towards API-based architectures to give more flexibility in systems procurement and avoid getting locked into complex, heavily customised applications.
INDUSTRY: Nonprofit