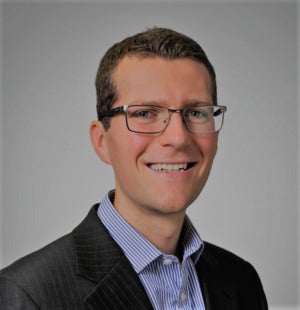 2020 Winner Profile
Saltus Partners LLP
Philip Spratt
COMPANY WHERE WON: Saltus Partners LLP
AWARD DETAILS:
Philip Spratt, Head of IT at Saltus Partners, has underpinned expansion at the wealth management firm with a core platform migration, an IT integration of business acquisitions, and the migration of legacy CRM systems to a single platform.
By making rapid agile changes to the back-office portfolio management system to handle new account structures, he has enabled the business to significantly lower its costs of financial asset custodianship.
He rapidly onboarded the staff of two newly acquired businesses that lacked formal IT functions. He managed their hardware and supplier contracts while migrating all their CRM data and processes onto a single set of systems.
And he swept the legacy customer relationship management systems accumulated by previous acquisitions into a single CRM. The move eliminated the overhead of training employees in multiple systems, reduced the risk of data errors and duplication, and freed IT from the high resource cost of maintaining multiple systems.
INDUSTRY: Financial Services Industry