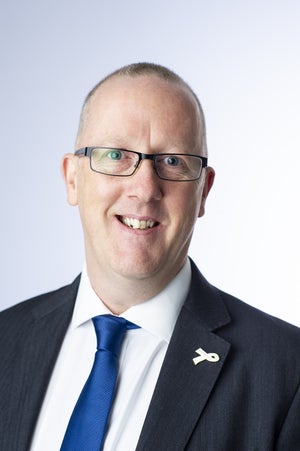 2020 Winner Profile
Sanctuary Group
Kevin Heslop
COMPANY WHERE WON: Sanctuary Group
AWARD DETAILS:
Kevin Heslop, Group Director for Technology at Sanctuary Group, believes in automated back-office efficiency to maximise data and apps resources for the housing and care home provider's front-line staff.
In 2019 he rolled out a care planning app developed in-house for the group's 100 care homes. It allows staff to update residents' care plans with accurate and secure information at the point of care, giving them more time to spend with residents.
He has also been piloting IoT-based acoustic monitoring in the homes. A sound-detecting system monitors residents during the night and triggers a staff alert when the sound in bedrooms exceeds or falls below a set level. A roll-out of an e-management system is also taking place to ensure medication is administered accurately, effectively and transparently to residents.
Meanwhile prospective customers for the business's new-build homes are being taken on virtual property tours that allow a detailed first viewing of a property before any physical visit. It offers people a good insight into the look of a property and reduces the time that staff need to spend on physical viewings.
He has also been using cloud-based apps and analytics to create solutions such as how to manage repairs to empty properties, and rolled out new reporting dashboards for operatives and managers.
INDUSTRY: Nonprofit