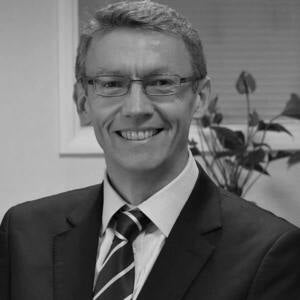 2020 Winner Profile
Freeman Clarke
Jeremy Hyland
COMPANY WHERE WON: Go Plant Fleet Services Ltd
AWARD DETAILS:
Jeremy Hyland, IT and Innovation Director at Go Plant Fleet Services, has been getting right into the IT guts of the street-sweeping service provider. He is transforming its systems, processes and technology sets as the precondition for building innovation and analytics capabilities.
His consolidation of many applications into a single integrated ERP has massively reduced paperwork and filing as well as a mass of spreadsheets and databases. Core applications have been moved to the cloud, analytics tools introduced, Office 365 rolled out, and the decommissioning of an on-premises datacentre nearly completed.
Just as importantly, an expensive MPLS service that covered only half the business (the rest had to make do with email) has given way to an SD WAN that has extended fast and much cheaper connectivity to the whole company and massively reduced the number of site outages.
The next steps in this root-and-branch makeover are clear. Analytics is being used to model fleet route planning to optimise journey time and minimise fuel costs. Telematics/camera systems are being rolled out across a fleet of 400 vehicles, allowing drivers to contact managers any time and to minimise accident/insurance costs by providing evidence when claims are made. Vehicle workshops are also being equipped with touchscreens to speed up operations by improving efficiency and the accuracy and timeliness of data.
INDUSTRY: Professional Services