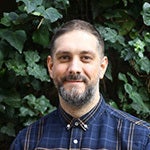 2019 Winner Profile
Reed
Christopher Bradbury
COMPANY WHERE WON: Reed
AWARD DETAILS:
In March 2018, Christopher Bradbury joined a business deeply frustrated at its inability to move its products and proposition forwards in line with a changing landscape. The Director of Product and Technology at Reed.co.uk has overseen a significant gain in capability, product stability and customer sentiment, and prepared the business for bringing large new developments to market this year.
With the business having focused on feature development at the expense of underlying technology and infrastructure, Bradbury was confronted with closely coupled, highly dependent code that was difficult and costly to change. Bradbury introduced software and pipelines to give a snapshot of code quality and development standards, he set departmental coding standards, and he worked hard to create a quality culture that has reduced live incidents from over 150 (at any one time) to under 15.
He also kicked off a programme of work to find natural dividing lines between monolithic applications so they could be broken down into independently testable and deployable micro/standard services. And he decoupled the front end from the monolithic stack, rebuilding with a component library (and associated standards).
His efforts have allowed the business to deploy code on the front end in real time in a low-risk, high-security and high-quality environment, with a minimal resource cost overhead.
During the transformation he actively sought to bring the board along. Removing the technology 'black box' and clearly articulating the benefits and rationale behind resource and financial investment paved the way for an organisationally coherent approach and speedy senior management resolution of challenging questions.
And if pulling the organisation's development engineering up by its bootstraps wasn't enough, he also built AI models to predict application rates on adverts placed on Reed.co.uk as well as a machine learning-based salary predictor that mines the organisation's huge data library to give candidates a market-comparable salary estimate.
CIO UK podcast episode 15 - Chris Bradbury on the business and ethical implications of artificial intelligence
LOCATION: London, United Kingdom
INDUSTRY: Professional Services