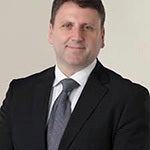 2019 Winner Profile
British American Tobacco
Nick Giannakakis
COMPANY WHERE WON: British American Tobacco
AWARD DETAILS:
Nick Giannakakis has a passion for delivering innovations that can bolster business performance and tech excellence. The Global Head for Centres of Excellence at British American Tobacco tracks business and tech trends alike, and uses best practices to spark ideas.
In 2018, he won the approval the board of directors for his new digital strategy, and continued developing the company's global data and analytics strategy. Giannakakis and his team deployed data as a service in the business's four main markets across three continents, and aims to roll DaaS out to all the company's markets by 2020.
Last year's achievements include setting up global centres of excellence covering everything from systems of record to CRM and marketing applications.
He is continuing to invest in AI and machine learning through a variety of global programmes. Cognitive computing is also on his immediate horizon.
LOCATION: London, United Kingdom
INDUSTRY: Manufacturing Industry