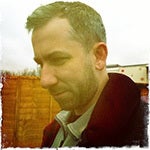 2019 Winner Profile
Department for Business, Energy and Industrial Strategy
Karl Hoods
COMPANY WHERE WON: Department for Business, Energy and Industrial Strategy
AWARD DETAILS:
Since joining in April 2018, Karl Hoods has been equipping the Department for Business, Energy and Industrial Strategy with a heavy-lifting capacity in digital, data and technology. The Chief Digital and Information Officer and his team have not just delivered projects in that time, but also redefined the tech strategy and built a new target operating model after bringing outsourced services back in-house.
The most impactful project for users was the move from an outsourced provider to an in-house delivery team. It involved a migration to the cloud, the decommissioning of legacy services, and the deployment of a full suite of new devices and WiFi services to 4,000 users across multiple sites (including in partner organisations) as well as running back-office services for another 3,500 users at the Department for International Trade. His new target operating model has aligned the team more closely with users and has a strong customer delivery ethos.
He has worked hard to ensure compliance with transparency obligations, making a range of corporate spend data available. The project discovery for an ID that businesses could use across a range of government services suggested significant efficiencies can be gained from it by SMEs and government, and areas such as fraud detection in grant making improved.
An application has also been developed in-house that all teams use to report on progress against strategy delivery, risks and issues, and financial position. And, of course, Brexit has been a significant presence, with Hoods overseeing 13 EU exit projects with digital and technology implications; all are on track to be delivered in a no-deal scenario or have a contingent solution in place to meet user need from the very first day.
CIO UK podcast episode 3 - Karl Hoods discusses blockchain and distributed ledger technology
LOCATION: London, United Kingdom
INDUSTRY: Government