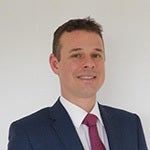 2019 Winner Profile
Covéa Insurance
Graeme Howard
COMPANY WHERE WON: Covéa Insurance
AWARD DETAILS:
Now CIO at Covea Insurance, in the second half of two-year stint as Group CIO of Santa Fe Relocation Services, Graeme Howard and his team continued building a single global digital enablement platform that will see around 30 legacy platforms retired.
While a large-scale Salesforce implementation has been his key initiative, he has also led infrastructure and support projects to increase and harmonise service levels globally as well as drive significant cost savings. Highlights include a move to a cloud-based virtual datacentre that has cut annual costs in half and enhanced service as well as resilience. Howard and his team had started on a global SD WAN rollout that delivers a much high level of service for the same budget impact.
Data was a big focus in 2018 at Santa Fe Relocation. Howard and his team implemented a core Salesforce-based data model across all operational platforms and driven the business's awareness of data integrity. The first-time global view of the business generated is driving business intelligence and management information reports and dashboards that have never been available previously, and also makes it possible to leverage Salesforce analytics. Data is being imported from legacy platforms and read access given to information from across the entire company, enabling massive cost savings from time reductions across multiple departments.
Howard's Santa Fe Relocation team also built a custom app that back-ends into Salesforce. Now, when surveyors go to a house to calculate the volume and weight of the furniture to be moved, they have access to all customer contact information. Any updates they make will automatically update Salesforce, eliminating data double entry. It makes the business much more efficient and allows people to do the job they want rather than all the admin at the back end.
LOCATION: Paris, France
INDUSTRY: Financial Services Industry