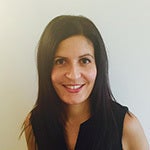 2019 Winner Profile
Compass Group
Fiona Humphreys
COMPANY WHERE WON: Compass Group
AWARD DETAILS:
At contract caterer Compass, CIO for the UK and Ireland Fiona Humphreys has been addressing significant underinvestment in tech staff, process and technology following a period of rapid business growth.
Existing staff have been given the opportunity to upskill, and she has brought in a third-party partner to help solve some of the existing issues and speed up the mobilisation of projects and the delivery of small change.
Her team has moved the core ERP environment to the cloud, and the remaining on-premise estate is heading the same way. The objective is to build efficient, secure and scalable platforms that will allow the company to grow fast. A gradual move to an opex model will give better control over year-on-year costs.
Projects completed in 2018 include the rollout of a new EPOS, mobile replacement, new websites and the launch of a workforce management programme. Data has been a key focus, with Humphreys seeing it as an opportunity to unlock as yet undiscovered value. With very little in the way of data science skills or experience in-house, she has partnered with a third party on a proof of concept project to improve the analysis of the performance of each of 5,000 client outlets.
LOCATION: Surrey, United Kingdom
INDUSTRY: Manufacturing Industry