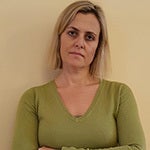 2019 Winner Profile
Adstream
Katie Nykanen
RANK: #16
COMPANY WHERE WON: Adstream
AWARD DETAILS:
Positive customer sentiment and real economic impact are twin lodestones for Katie Nykanen, Global CTO for media company Adstream.
In 2018, she rallied the board and management to technology evolution as a crucial part of corporate strategy, rapidly iterated new systems and services to overcome setbacks, and standardised processes to underpin scaled solutions. Customer satisfaction has improved, system resilience increased and the new product tempo raised.
Her team moved the entire enterprise SaaS platform to the cloud and set up a fully automated devops-led deployment pipeline. She has built partnerships with offshore development teams and embraced flexible working to secure and retain talent.
Crucially, Nykanen has transformed people-dependent operational processes into an automated model where people are involved by exception. For example, clients can now upload advertising material directly into Adstream's web application where it is automatically virus-scanned, transcoded, quality-checked, subtitles or closed captions added, reformatted and delivered to the client – all within a few minutes. It has slashed operational costs and delivers in minutes instead of hours.
Likewise, she led the development of a machine learning solution that can read email-based orders for asset distribution in the web app, auto-populate those orders, and improve its accuracy in doing so over time.
Also in 2018 she provided the tech underpinning for a product that gives media agencies full visibility of creative material aired across TV and digital, and a module to allow automatic publishing and unpublishing of media on social channels based on contractual usage rights (failure to take down adverts after rights have expired can trigger huge fines). And her function set up a data warehouse providing end-to-end visibility of the ROI of brands' marketing spend by pulling together internal and external data.
LOCATION: London, United Kingdom
INDUSTRY: Entertainment Industry